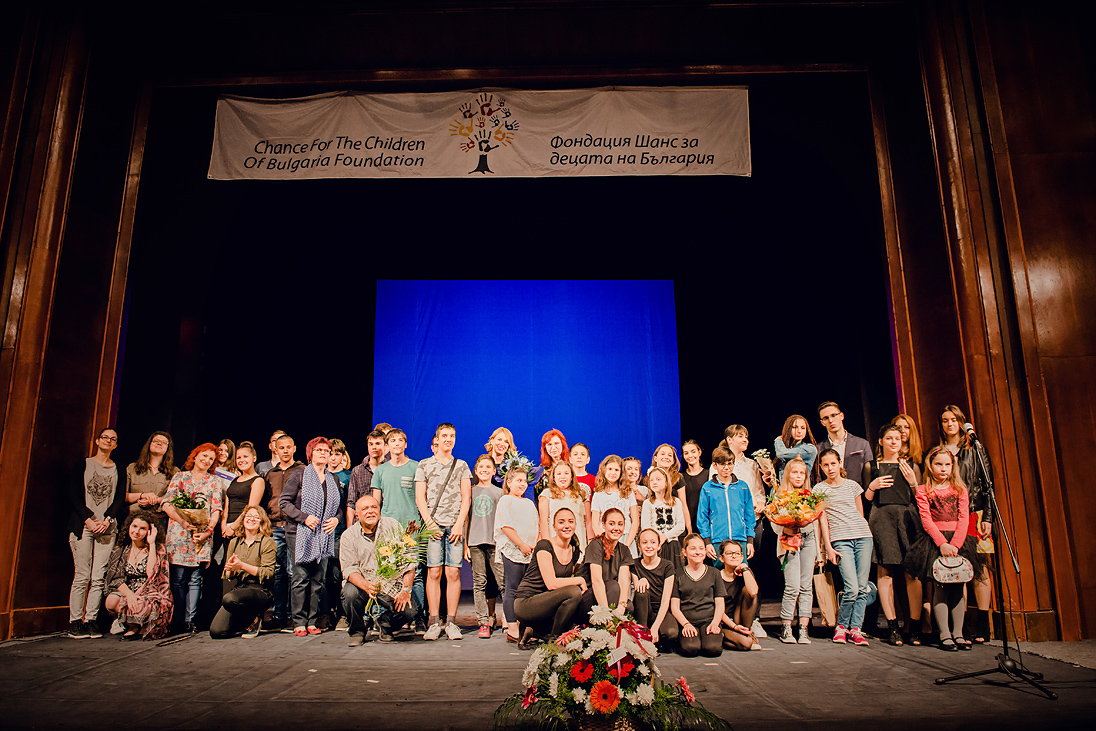 The Talents from the Center for Young Talents - Burgas
On 19.05.2017 The Chance for the Children of Bulgaria Foundation and the Bourgas Center for Young Talents celebrated their sixth anniversary in Adriana Budevska Dramatic Theater.

Five talented children from the country were solemnly awarded at the Annual Talent Celebration for their achievements during the year. Elena Mazneva, Veselin Karaganev, Eleonora Ivanova, Chavadar Lalov and Iva Ichevska, won many international and national awards in the areas of fine arts, informatics, music and mathematics, and deservedly became laureates of the seventh edition of the Scholarships, awards and prizes project in 2017.

The finalists of the 3rd Regional Olympiad in Informatics, organized jointly with Burgas Free University, also received awards.

The ceremony was accompanied by the official premiere of the already acclaimed debut performances of theatrical art studio at the Center for Young Talents Lily and Hrilli on texts by Valeri Petrov and Tale about the Road by Stefan Tsanev, directed by Rumen Velev. The audience in the full hall was to witness the undeniable talent and professionalism of young artists.

The participants in the fashion design projects Debut and Decorative Applied Arts and Decoration and Design with head Albena Sveshtarova presented themselves with Horizons fashion show on the theme Urban fashion inspired by the street fashion. In the foyer of the theater was opened a charity artistic exhibition-bazaar Painted Love. With their works, the children participating in the art projects Painting and Graphic Design and Interior Design, led by Tanya Stoyanova, demonstrated once again in an original and unique way their talent. Almost all the paintings found new owners.

We are proud and thank our talents for the work, the commitment and the efforts that help us to achieve our mission and goals!
We want to emphasize that talent is not the gift with which we are born. Talent lies in the systematic work of its development! Working with talented children is of paramount importance not only to the individual but also to the future of our entire society, and us all, educators, parents, politicians, public figures, all are responsible and we must jointly multiply the nation's most valuable capital! - commented after the event Liliana Slavova, chairman of the Chance for the Children of Bulgaria Foundation.