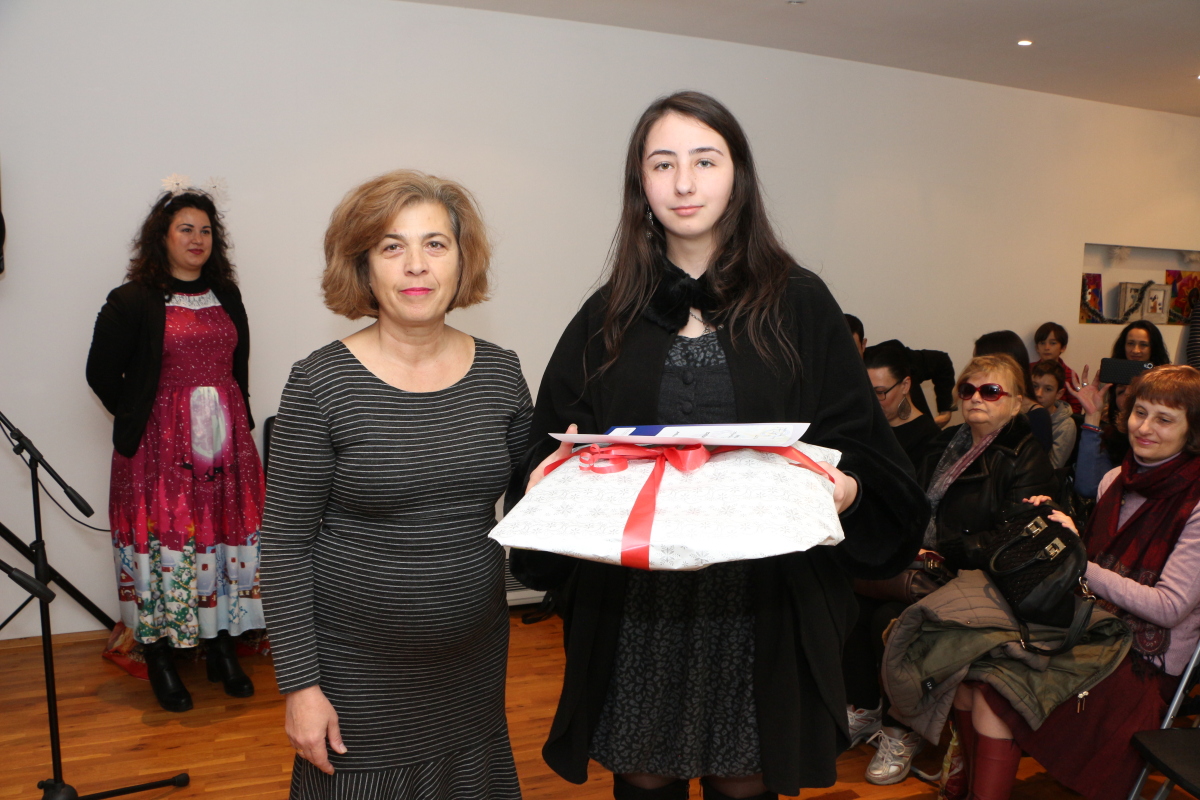 Mrs. Kostadinka Nedialkova (chairman of the jury) and Victoria Filipova (winner of First place)
Chance for the children of Bulgaria foundation announced and awarded the winners in the National Literary Contest "And the Children Conquer the Worlds! Show that you can!" - 2017
On December 14, 2017, the 4th National Literature Contest "And the Children Conquer the Worlds! Show That You Can!" - 2017, organized by the Chance for the children of Bulgaria Foundation was over. The essay competition aims to encourage children and young artists with a keen interest in literature and creative writing This year's edition passed with an extremely high interest and great activity by high school students, and 150 students from 15 to 19 years from 66 settlements in Bulgaria were reasoning about the topic.
The jury evaluated the contest essays on several criteria: originality and creative approach to presenting the topic; purposefulness, persuasiveness and completeness of the argumentation; linguistic precision and style unity; genre matching.
The distinguished authors for 2017 are:
First place: Victoria Todorova Filipova, 16 years from Varna
Second place: Ralitsa Atanasova Kartunova, 16 years from Varna
Third place: Lyubomira Petkova Dimitrova, 16 years from Svishtov
Encouragement award of the jury: Fatme Hasan Murad, 16 years from Krilatitsa, Kardjali
The official award ceremony took place on December 16, 2017 (at 11:00 am) in the building of the Center for Young Talents, Burgas, 4 Atanas Sirekov Square. The awards were provided by the Chance for the children of Bulgaria Foundation, Bookpoint Bookstore, Ciela Bookstore, Aviana Publishing House and Cleverbook Publishing House.
Our contest proves once again that in every corner of our country there are many talented young people with an opinion, awake, thinking and capable. This strengthens our belief in the young generation and in the meaning of our mission to encourage and support it on the path to success! We congratulate the finalists and admire the achievements "- summed up after the award, Ms. Liliana Slavova, chairman of the Foundation.