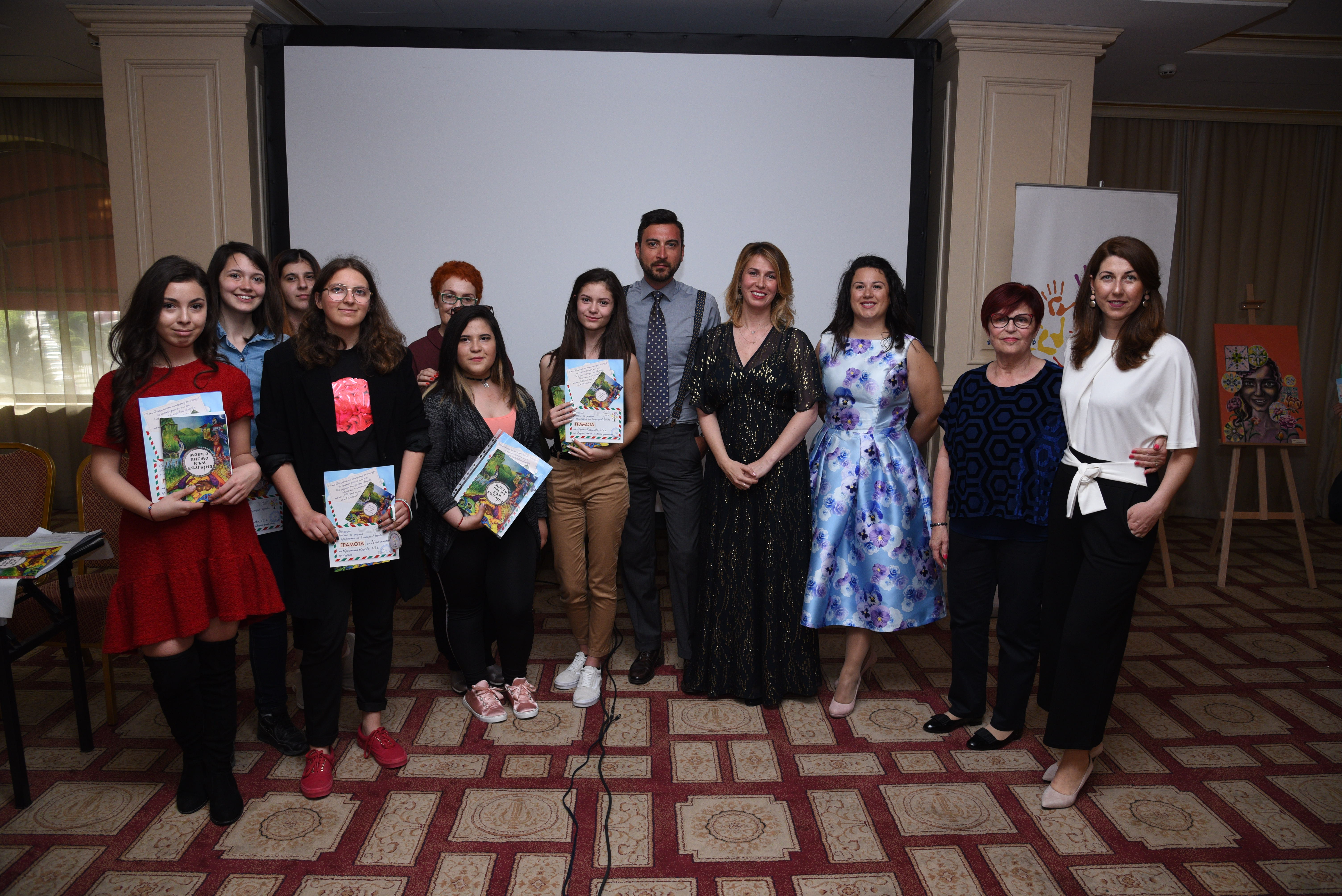 For the sixth consecutive year, the Chance for Children and Nature of Bulgaria Foundation has organized the prestigious literary contest "And Children Conquer Worlds. Show That You Can!". New to this year's edition of the competition was that for the first time in Bulgaria participants were Bulgarian youths born and / or living all over the world.
The most active participants were young Bulgarians from the following countries - Spain, Italy, Turkey, Germany, France, Norway and Slovakia. The jury, chaired by the famous Bulgarian writer Radoslav Gizgindjiev, selected the work of Yumyugul Chavdarova at the first place, 18, from Tekirdag, Turkey; second place was taken by Bogoslav Petrov at the age of 17 from Mllenbeck Land, Germany; the honorary third place went to Alexander Krumov, 15, from Bremen, Germany.
The works of all participants are extremely strong and the organizers decided to publish them in a book: "The stories and essays of the children deeply touched us and made us think about the future of our country.The book "Letter to Bulgaria from Young Bulgarians around the World" is the second in our series about the "voice", thoughts and feelings of children towards our country. Apart from a reverent confession of Bulgarians abroad, it will also be an interesting and valuable juxtaposition of the first book "My Letter to Bulgaria" published last year with the works of all young Bulgarians living in the country. "- said Liliana Slavova, President of Chance for Children and Nature of Bulgaria Foundation.
This project was interesting because it reflects the moods of young people abroad. The palette is rich - at one end the young say goodbye to their country, as if forever. And the rest promises to do everything they can to return when they can. The good thing is that children already know that a person discovers their identity when they have eyes to look at other cultures. Following these texts, we realize that Bulgaria is like the old, dilapidated home of our grandparents in a village of refuge, to which they return less frequently. Again, the question remains for our society: what are we doing to change this?" jury chairman Radoslav Gizgindjiev summed up after the final.
The book is expected to be presented in May, when it is also the annual holiday of the organizers.
The cover will once again be the work of the Foundation's most talented alumni and of the arts projects at the Center for Young Talents.