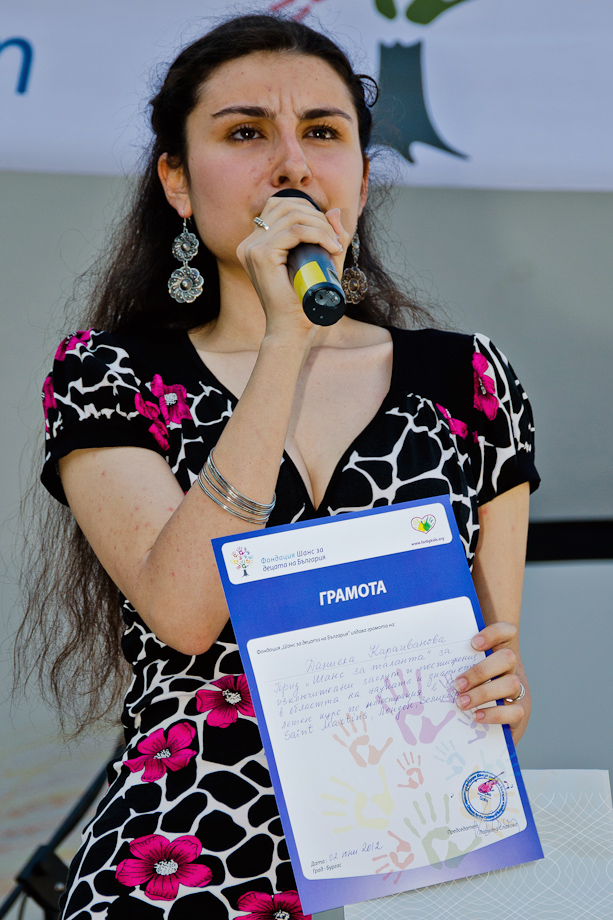 Dani receiving the Foundation's Great Award
Dani Karaivanova is a pupil in 12-th grade in Geo Milev English Language School and Foundations Great Award winner. She is a student in our Center for Young Talents - Burgas. Over the years she has won numerous awards in literature, painting and ecology. Dani was one of the 300 delegates at the International ecology conference of UNEP at the UN office at Nairobi, Kenya. This prestigious global forum is gathering young people from more than 100 countries around the world. There they can share their ideas and good practices, discuss their role in the society, entrepreneurship, sustainable economics and production, preservation of forests and water resources, food waste, the potential of the new green jobs, as well as the environment state.

At this forum she was chosen to be the new Junior Representative for Europe at the United Nations Environment Programme (UNEP) for the next two years.

We are absolutely proud of Dani and we wish her success in this cause!