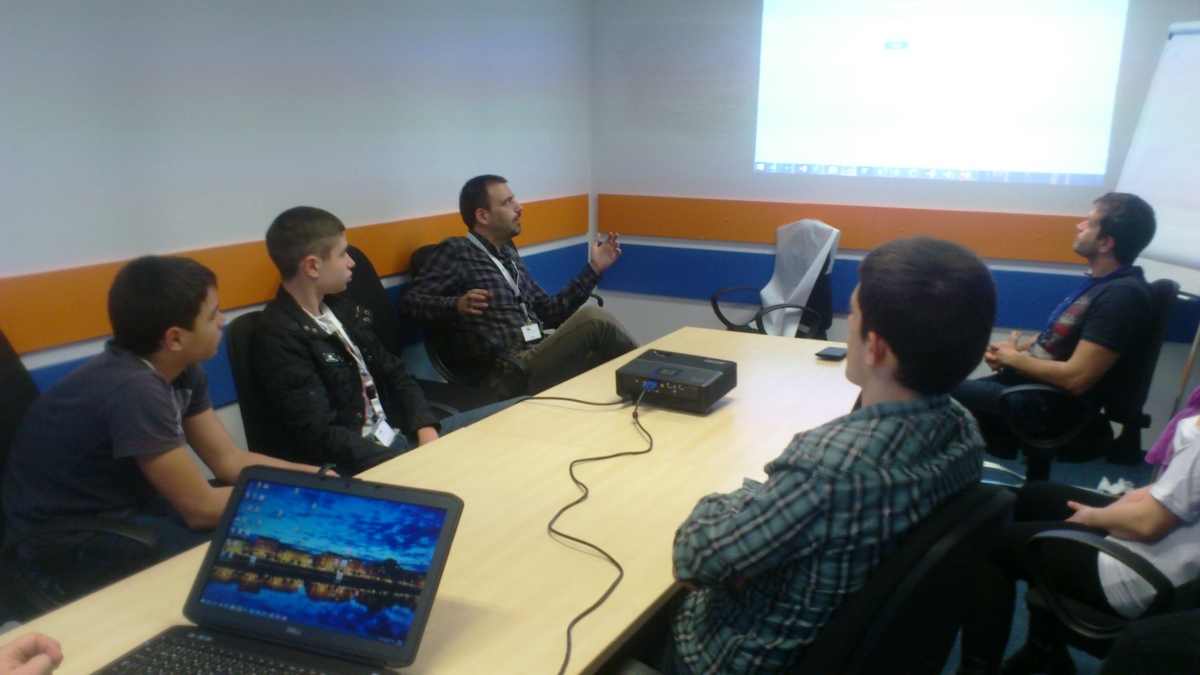 Our talents in BULPROS, Sofia
A five-day practical meeting on informatics and new technologies was held in Sofia with the participation of young talents from the Chance for the Children of Bulgaria foundation. The event Days of the open doors is organized by BULPROS company and is within the new technologies programs at the Center for young talents, Burgas. During the last week the young people had the chance to meet the team and observe the work of the comparatively young but exceptionally successful developing company, as well as to show in practise their skills acquired in the module projects at the Center for young talents, Burgas.
Heres what the children told us about the experience. We met Velislav, team leader of the web and mobile applications, Software development department. Later we were taken to the conference room, where Denitsa, Marketing manager and Peter, Operations director presented to us the history and organisation of BULPROS company. After that we were taken through different departments, where we observed the work of the developers. The second of our technical leaders Ruslan, Microsoft technologies team leader, Software development department trained Nikolay, Stoyan and Kaloyan, participants in the Visual programming project with C++. Ruslan introduced us the Application development theme. The leaders have given us problems to develop and gave us some directions. We were introduced also to the companys department, that is developing cloud platform, together with one of its partners, the German company Auxo GmbH. Svetlio, the leader of the department and Toma lectured us on the long and interesting topic of cloud services and presented us the product cloudpatner.de. We met Lubo, team leader of System and Solution support, based on SharePoint technologies. He told us about this modern and very flexible platform, that can cover a large range of business solutions. We met Ognian, an Android developer. We learned about some basic problems with the development of applications for this operation system We left very reluctantly with the conviction that for sure one day we would be happy to be part of such a company.
The main purpose of the event between Chance for the Children of Bulgaria foundation and BULPROS was to offer to the most outstanding talents a successful model for education, that is practise oriented. A model that is up to the modern technologies and trains young people to think and solve problems and work in a team. We hope with cooperations like this to give a chance to our children for a better professional orientation and achievements. We thank very much to the whole team of BULPROS for the given chance, for the professionalism and their readiness to support us shared Liliana Slavova, President of the Chance for the children of Bulgaria.