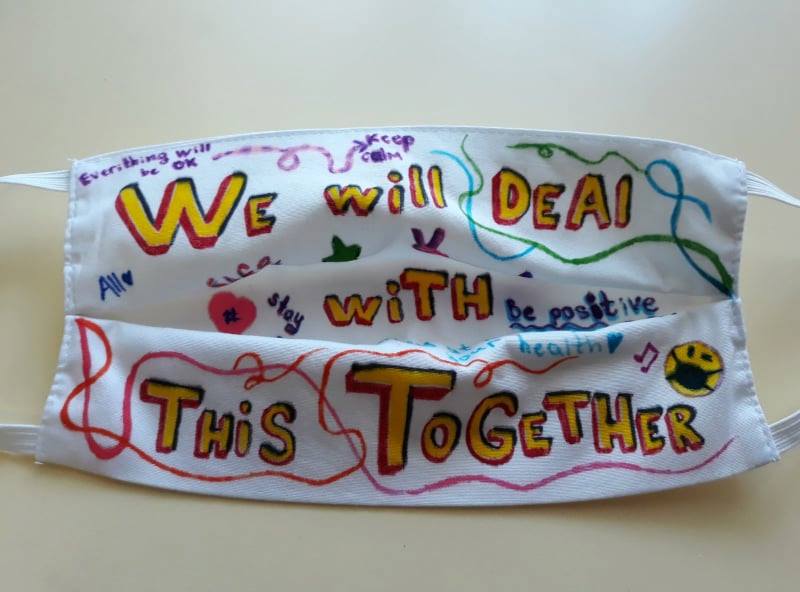 Today we are talking with Liliana Slavova - President of the Chance for Children and Nature of Bulgaria Foundation and the Center for Young Talents. And to get a deeper insight into what she does, we'll tell you a little more about her.

Liliana Slavova is a film critic and media expert by profession, television producer and program director with international experience. She graduated in film criticism, theater studies, journalism, German studies and novel studies in Germany, and speaks five languages. She returned to Bulgaria in 2005 and started working at BTV. This is just a short part of the beginning of Lily's professional biography, as all her close friends and colleagues call her. However, the project that changed her life was the realization of a talent foundation dream! As a co-founder and chairman of the Chance for the Children and Nature of Bulgaria Foundation, Lily created in her hometown of Burgas the only Bulgarian European certified Center for Work with Young Talents. She is proud of the first free Literary Club-Reading Room "The Little Prince", which has been stimulating reading in Burgas for three years now, with the premiere of the film about Burgas talents based on her idea - "Stories of Chance and Talent", with the prestigious National Literary Competition, as well as with the establishment of the first for Burgas and the region Mathematical Tournament for preschool children. With the books "My Letter to Bulgaria" by Bulgarian talented children and with the numerous achievements of the Bulgarian hopes the talented children, part of the Foundation and the Center. Dreamer and benefactor, incorrigible optimist, believer in the good.

When was your center founded?

Center for young talents in the city of Burgas, opened in 2011 as a pilot project of the Foundation "Chance for Children and Nature of Bulgaria". The main mission of the Foundation and the Center is to help and support the talent of Bulgarian children. After a very serious procedure in 2016, the talent center was approved and accepted by ECHA (European Council for High Ability) and thus became an officially certified European Talent Center. We are the first Bulgarian organization among 47 other countries, accepted in the prestigious ECHA - the European non-governmental organization, which has been working for 32 years in the field of talent development and is the most important in this field. We achieved it with our history, with the achievements of our talents and with a lot of work!

How do you contribute to the development of children's talents during the state of emergency?

We are in a very difficult period and at the moment the most important thing is that we are all responsible and stay healthy! As soon as the state of emergency was declared on March 13, our team came together and developed distance learning programs for our children. Along with training, we try to stimulate creativity in children and teach them endurance and patience! We are proud to create the campaign for the fight against the virus with art: Young talents give hope "Together for a better morning", this includes various initiatives of young talents from all over Bulgaria, including: a virtual exhibition under the same title, "Box of dreams and desires" for the longings of all of us for life after the pandemic, sewing original protective masks from our talents in the fashion design project "Debut" at the Center, we recorded two songs about HOPE with our vocal group "Sea Blue" and our folk group "Zelenika" . We give BEAUTY and HOPE and we do not lose our optimism!

What talents have you had so far at your center?

For these nine years we can call ourselves lucky, because some of us are children with talents from all fields of art and science with world-renowned successes musicians, artists, singers, artists, mathematicians, young writers, computer scientists, physicists, astronomers, chess players and many others.

Do you think that the situation we are in will have a negative impact on all talented children?

No, I don't think the "virus" can affect TALENT. On the contrary - I believe that difficulties stimulate even more the development of true talent and it will always find a way to develop and express itself!

Do you organize various participations for children?

Yes, all the time. In addition to the events listed above, for years we have been organizing many prestigious and successful national competitions, regional Olympiads and tournaments, contests and various forums for the manifestation of children's gifts! A few days ago, our National Comic Book Competition on "Bulgaria in the World" ended, and now our most important annual project to support the development of talent, the "Scholarships, Awards and Prizes 2020" program, is forthcoming. The deadline for applications is May 15, 2020.

Do you think that all people have talent, and that it is just hidden and waiting to be discovered?

Here I will respond with a quote from Stephen King: "Talent is cheaper than salt. The difference between the talented and the successful is in perseverance." I think that the most important thing for a talent is not only to be discovered, but also to be developed, and this is done with a lot of work.

What impact do you think art has on people?

It inspires them, makes them better, makes them think about the really important things in life.

Complete the sentence: "Art makes the world ..."

Art makes the world more beautiful and meaningful!

We are thankful for this interview with Liliana Slavova! We wish her good health and many more dreams to come true, as well as many more newly discovered talents!