Anastasia Velkova-Jekova
 Anastasia Velkova-Jekova
Anastasia Velkova-Jekova works and lives in Bourgas. She has a master's degree in German studies and has specialized stylistics in Potsdam, Germany. She is a coauthor of a textbook about the stylistics of the modern German language in the part "Textual typological research of official language". She graduated from German language school "Goethe" in Bourgas and has been a major teacher in German language and literature in the same school for 37 years. She has a teacher's certificate to conduct exams for the language diploma (Sprachdiplom) and rich experience in educational work and many insignia of honour such as: badge "Outstanding" from the Ministry of Education; Diploma and prize from St Cyril and St Methodius International Foundation for outstanding achievements in German language teaching. Loved and respected by students and colleagues. Some of her students who have achieved excellent results at the exams for language diploma have received scholarships for studying in Germany or have reached first places at language competitions and Olympiads. She is an initiator of many ideas connected with the popularization of the German language and has explicit interest in literature, music, theater. She's been the producer of many unforgettable theatrical school plays. At present she works on a creative project about the unity of language and profession for the "Chance for the Children of Bulgaria" Foundation.

Vanya Jeleva
 Vanya Jeleva
Vanya Jeleva lives and works in Bourgas. She has a master's degree in Bulgarian language and literature and First Qualification Degree. She is a teacher in the German Language School "Goethe" in Bourgas and has 31-year practice teaching. Loved and respected by her students. She works with them using non-standard methods. An open-minded person with various interests. She has many awards and prizes such as diplomas for excellent results in educational process at school and municipal level; diplomas for successful performance of her students at literature Olympiads and competitions; diplomas for excellent performance at the traditional National conference "The European Dimensions of the Bulgarian literature" and others. She took part in a 2-year project of the Ministry of Education on work with talented students. She has explicit interest in fiction, publicism, music and theater. Elin Rahnev's "Route Taxi", Kamen Donev's "A Day off", Soyfer's "Journey to Paradise" produced by her are very well known and remembered by the Bourgas audience while for her students they are unforgettable parties. She has won 1st place at "Theatrical festivals of youth culture". At present she works on a creative project "The Language of Young Bulgarians" for the  "Chance for the Children of Bulgaria" Foundation.

Maria Karavasileva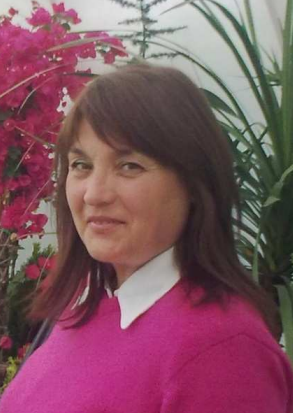 Maria Karavasileva
Maria Karavasileva lives and works in Bourgas. She graduated from the Musical Academy, major "Musical pedagogy". She has a second class qualification; a teacher in music in the German Language School "Goethe" in Bourgas and has 31 years of experience in her field. She has worked as an inspector-methodist of teachers in music and amateur formations in Bourgas and the region. She has versatile skills and interests – she can play the violin and the piano, she is a choir-master, an author of a music manual "Let's learn and sing" and different presentations in the field of music. She has organized and directed many concerts and shows and has CDs and DVDs released with songs and excerpts from musicals. The shows "Cats", "Hair", "Jesus Christ Superstar", "Sister Act", "Fame", "Mamma Mia" are well remembered by the audience in Bourgas and are unforgettable for her students whose talents she discovered and encouraged.
It is not possible to describe her numerous achievements and prizes in the field of music. She is a favorite teacher who works with the young talents with all her heart. A gifted specialist who knows how to achieve excellent results in her work and has been awarded many times with diplomas and insignia of honor by the Ministry of Education and the Municipality of Bourgas; winner of gold and silver medals in amateur art festivals. She has participated together with her students in national and international festivals and tours in Turkey, Russia, Macedonia, Germany, Slovakia, Romania and others. She has helped many of her students to discover their talent and to take the difficult road of music and stage art. At present she works on a creative project for the creation of a music ensemble and a rock band for the "Chance for the Children of Bulgaria" Foundation.

Tania Stoyanova
 
Tania Stoyanova
Tanya Stoyanova lives and works in Bourgas. She has a master's degree in fine arts, major "Pedagogy of fine arts", a senior teacher with a second class qualification. She is a teacher in "Sts Cyril and Methodius" Humanitarian High School. She has 27 years of pedagogical experience in this field. She loves children and has the ability to communicate and work with them and has a marked interest in children's fine art work. She has rich experience in working with young talents. Through her individual approach and non-standard methods she achieves excellent results. She has numerous participations and awards at art competitions at international, national and municipal level, some of the latest are: National competition "St. Trifon Zarezan", Sungurlare – two medalists, Municipal competition "Bourgas Spring" – second place, competition "Car of the future"- first and second place, international competition "Cube – far and near" – first, second and third place – first age group and others.
At present she works with young talents aged 6 to 16 over a creative project in painting and engraving for "Chance for the Children of Bulgaria" Foundation.Replace this text with yours
Vesela Vangelova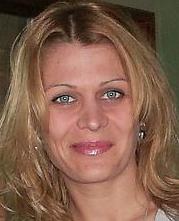 Vesela Vangelova
She has a master's degree in mathematics and 21 year of experience. A senior teacher in informatics, IT and mathematics.
Currently she is a teacher in Informatics and Information technologies in the "Acad. Nikola Obreshkov" Mathematic High School. She worked as a mathematics teacher, IT specialist and a computer room supervisor. She delivers results with her students – at competitions (5th place at the "Chernorizets Hrabar 2012" IT competition, an excellent performance by one of her students at "Znaiko 2012"), Olympiads – regional and state awards, at team competitions and winter mathematics festivals – awards. Her students we accepted without an entrance exam at the Mathematics High school with highest grades. Highly moral and tolerant colleague, loved by her students, ambitious and excellent professional Mrs. Vangelova shows a certain interest to a creative work with talented kids and young people. With the development of the module project "Website building, web design, computer graphics and animation" at the "Chance for the children of Bulgaria" foundation" – Center for young talents – Burgas, she was given the chance to prove in practice her ideas, associated with the new technologies and their role for improving and perfection of the skills of young people.
Milena Georgieva
Milena Georgieva
Lives and works in Burgas. Bachelor in Informatics and Computer Science, Master in Software Engineering, PhD in Big data and Data science.
Mrs. Georgieva is an excellent professional in the field of informatics and programming with extensive experience and achievements in this field. Fluent in four foreign languages - English, German, French and Dutch. She has worked as a Web programmer, database programmer in Geokomp Ltd. and as an IT manager in Emerald Hospitality.
Has a deep knowledge of HTML, CSS, Java Script, JSP, Servlet, SQL, Access, Oracle, Apache server, LAN, TCP / IP, etc.

Last academic year she was the leader of the project "Design in visual environment - Visual C ++" at the Center for young talents. She is capable of working in a team with talented children and achieve success.
Intelligent, demanding, responsible, with a pedagogical approach and unconventional methods and means she manages to infatuated young people to awaken and stimulate interest in new technologies and inspire them to stand out. Cleverly, with personal example fascinates them to implement their own creative works. With her participation the Center for Informatics and Computer Science of BSU and the "Chance for Children of Bulgaria" was organized the first regional Olympiad in Informatics and Computer Science in Burgas.

Since the beginning of October 2015 Mrs. Georgieva began work on a new project in information technology "Introduction to Programming with Java" at the Center for Young Talents, Burgas.
Rumen Velev
Rumen Tsvetanov Velev
Lives and works in Burgas. He graduated in "Krastyo Sarafov" NATFA with a Master's degree  in "Directing" and "Acting" at Nikolai Lyutskanov's class with assistant Margarita Mladenova. With more than 30 years of professional experience, Mr. Velev has devoted a large part of the experience and ambition to working with talented children and young people and has achieved many successes. He has worked as a director in "Adriana Budevska" Drama Theatre, as a guest director at theaters in Stara Zagora, Pleven, Varna, Rousse, Plovdiv and others and as freelance director. He has more than 70 dramatic plays and musicals. Especially active in theater with children and youth groups, with whom he won from 2008 to present multiple prizes, international awards at festivals and competitions. Winner of many national and Balkan awards including: a spectacle "God" by Woody Allen (2010) - 21 general and individual awards from three international youth festivals, for "Fly in a drum" and "Tale of the road" (2013) - 10 first individual and joint awards from three festivals in Burgas, Varna and Albena. In 2014, the play "We the Sparrows" won the special prize for "brilliant ensemble cast," and the award for "Direction" is awarded to Rumen Velev. In 2015 "Love is known - till death it lasts" won the first prize of the festival "Bourgas sunrises" and the award for artistic team. In 2016, the performance of Rumen Velev "Incredible Story" wins again only first and special prizes. Eight years Rumen Velev's theater school successfully achieves national and international recognition.
Erudite, intelligent, charismatic teacher, ethical and respected colleague, Mr Velev enjoys the love of his students and manages to lead them expertise and competence on the road to success. The results achieved in working with young talents are one of the reasons to be invited to make an original children's theatrical in academic 2016/2017 on texts by Valeri Petrov at the Center for young talents, Bourgas - "Chance for Children of Bulgaria" Foundation.
Martina Chachevska
Martina Chachevska
Martina Chachevska is a Master of Music Pedagogy, director and screenwriter at National TV "SKAT" with 17 years of professional experience in creating documentary, advertising and touristic films, folklore and video clips. She graduated from the Academy of Music and Dance in Plovdiv. She has worked for 5 years as a music teacher at "G. Rakovski" High School - Bourgas and 1 year at "N. Obreshkov" School of Mathematics - Burgas. When she enrolled in TV "SCAT" she graduated a professional TV course at Promedia - Sofia. For 2 years he has been the lead of the "Zalivi" cultural program and the Sofia-based Film Fest "On the Beach". She has been a member of the jury at the Amateur Cinema Festival - Popovo for many years. For 7 years, she directed her own musical-artistic formation "Sincreto" with about 40 young people aged 13-20. With them she performs on the stages in Burgas and the region and for 2 years she has ran on TV "SKAT" the youth program "9 ball". She has been working with youths throughout her entire television practice. Includes them as statisticians, actors and dancers in folklore videos that are constantly broadcast in the media program.
As a screenwriter and director, Martina Chachevska takes part in the creation of films and commercial clips on European projects at the Ministry of Youth and Sports, Municipality of Burgas, Institute of Oceanology BAS, Municipality of Nedelino. She has been involved with video editing for 12 years and has installed all her films and videos on her own. Works with Adobe Premiere and Final Cut Pro.
Award-winning movies and series:
- Kolyo ... That's it. - Documentary of 5 series for the great Bulgarian writer Nikolay Haytov - Special prize at the "Bulgarian Europe" festival - Rousse 2004, First Prize at "The 8th Muse" Media Festival - National Palace of Culture Sofia 2005;
"Kaleevi's Way" - a film about the tragic fate of a goryanin and his family in the middle of the last century - Award for SKAT TV from "Bulgarian Europe" - Rousse 2007;
"July - 2008" - a film about the unique Bulgarian celebration "July Morning", dedicated to a song - Distinction of the "Bulgarian Europe" festival - Rousse 2008;
"John Lawton presents ..." tourist film - 20 series for popularizing the natural, cultural and historical heritage of Bulgaria in the world - First prize from the "East Coast" festival - 2011;
"The Strange Village of Kirovo" - a joint film with the poet Nedyalko Yordanov about the disappearing villages in Strandzha - Special prize from the "Bulgarian Europe" festival - Rousse 2014;
We are delighted that Mrs. Chachevska has expressed a desire to work with talented children and young people at the Center for Young Talents in Burgas at the Chance for the Children of Bulgaria Foundation and to prepare and implement "TV Media Class" media project in June 2017.
Hristina Georgieva
Hristina Georgieva
Hristina Georgieva is a young and ambitious lecturer who is constantly working on her professional career by participating in various projects and qualification courses. After completing her higher education she has graduated with two majors - Contemporary Linguistics and Pre-school and Primary Pedagogy. She has a special interest in teaching pre-school children and elementary school students - that's where she has focused her creative quests. She got a Montessori certificate and applied it successfully to her work with small students. She took part in the First Pedagogic Creative Festival "The Educational Environment - Space for Creative Solutions" where she won 1st place. She successfully integrates modern methods and tools into her teaching activities. She is qualified in new technologies for preschool and elementary school by using a software suite of multimedia situations and working with an interactive board. She has a positive experience in implementing the model of a mixed group for social and educational integration of children of different ages and ethnic backgrounds. She has specialized in the training of developing multimedia visual aids and animated presentations. She works not only for the overall development of children's skills, but also pays special attention to logical thinking and emotional competence. She loves and knows how to establish a contact with children and win them for different causes.
She is an ethical, intelligent, responsible and responsive colleague who can work in a team. She likes the challenges. Ms. Georgieva works with CYT with talented children from the 1st and 2nd grade in mathematics and with her own author's project in entertaining mathematics at the club "I know it all". Through the her creative studio "Multi-Person" she sets her ambitious task in an accessible and fascinating way to reveal to children the beauty and creativity of mathematics.
Maria Taneva
Maria Taneva
Maria Taneva is a creative and energetic fashion designer. She graduated from a professional high school with an artistic profile, received the professional qualification "Designer-modeler" and higher education with a degree in economics. In 2000 she created her own company for the production and repair of women's clothing in Burgas. From there her success in the world of fashion and management began. In 2006 she founded the fashion house "Emozione", she is among the founders of the association "Black Sea Association of Burgas Designers", manages and is co-owner of a shop for formal clothing and sewing workshop. Since 2001 she has been involved in various fashion competitions and shows. She is a winner of many awards, among which only in the last years from 2015 to 2017 are: Best Graduation Collection 2015; Best Innovator in Fashion for 2016 and Best Designer for 2017.
She has a tremendous desire to work with young people and to prepare them for design colleges and universities, to help them organize fashion events, participate in design contests and competitions, etc. With us she is working on a module project in design, personal styling and image "Debut". With her help, young debutants will be able to get to know from the kitchen the best in creating fashion and to develop many practical skills for making clothes and accessories, to get an idea about Bulgarian designers and their work and their presentation abroad and at home, to follow the latest trends in the world of fashion, personal styling and image and to prepare an author's review on a chosen theme for the talent holiday in May 2018.
Mirenda Gwin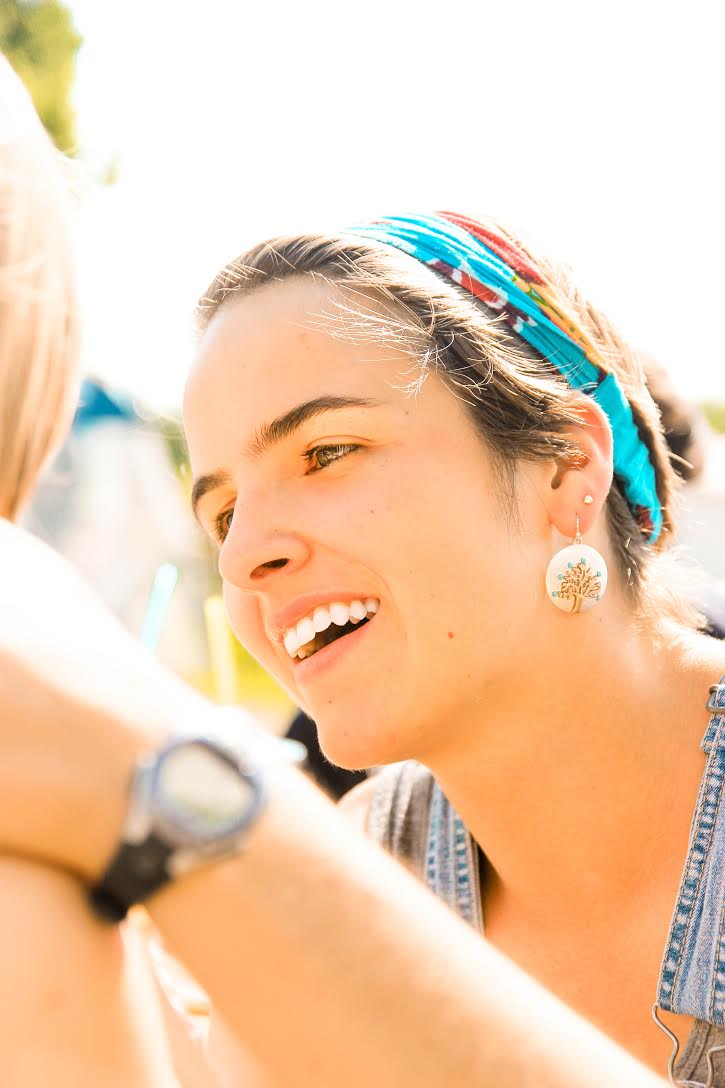 Mirenda Gwin
Mirenda Gwin was born in Virginia, USA and is in Bulgaria since September 2017 as cultural ambassador and Fulbright lecturer. Young, experienced and enthusiastic lecturer and writer.
Mirenda graduated in 2015 from her University of Virginia - Charlottesville, with honors and numerous awards. Her major is "History and Media". Here are the most significant ones: Highest Distinction in the History Distinguished Majors Program and Bernard Peyton Chamberlain Memorial Prize for the best thesis Department of Media Studies; Academic Achievement Award;
Echols Scholar: academic accolade achieved by 8% of students
; Kelly O'Hara Scholarship Recipient;
 Robert M. Burgess Memorial Scholarship Recipient; Sky Alland Scholarship Finalist; 2014 Summer Ethics Internship Grant; Raven Society, academic honor society: 2014 member of executive board.
She accumulated her professional experience in many organizations - schools, academies, universities, non-governmental organizations, working in many places as a volunteer. She taught English, history, literature, organized children's camps and many others.
We are happy that Miss Gwin accepted our invitation and in 2017, will work on our English projects for our youngest talents. Since October she has begun her work in the Center for Young Talents with the project for beginners "My First English Adventures" for children aged 6 to 9 under the Cambridge Association programs.
Vili Koleva
Vili Koleva
She lives and works in Burgas. She graduated from the Secondary Art School "Dimitar Dobrovich", Sliven, specializing in artistic textiles, bachelor in Librarianship and bibliography, Master degree in Media Information and Advertising.
Since 1999 Ms Koleva has been a teacher and an art pedagogue at the Arts and Crafts Workshop at Prosveta 1927, Burgas. She has worked as a gallery artist at De 'Art Children's Gallery and head of Children's Department at the Peyo Yavorov Regional Library. Her focus is mainly on the development of children's creative activity. Organizer, jury member and participant in various art forms for children - competitions, festivals, plenaries. Organizer of the Bourgas participation in the World Painting Day from 2012 to 2017 inclusive. Illustrator of 7 books with children's and youth creativity - "Green Time" with children's poems and drawings; poetic anthology "Sand lilies" and a poetry collection "Partial sunset between the fingers"; a collection of children's literary works "The Peacocks Kingdom" and the debut poetry books of Stoyan Todorov "Slashing", Ekaterina Dikova "The Stars are Thirsty" and Kalina Koleva "Ticket to the Summer".
Her graduates are winners of prestigious awards from national competitions - "Little Natives" and "Kazanlak Rose" Kazanlak, Trifon Zarezan Sungurlare, "I Love You, Sea!" Varna, International Children's Festival "Young Talents" Sofia and many others as well as plenaries, showings at Children's Apolonia Sozopol, Children's Drawing Biennial in Trastenik, Children's Book Festival in Sliven; Participants are also involved in various social, cultural, environmental and educational projects as well as in many city events - workshops, demonstrations and exhibitions. As a gallery artist Mrs. Koleva organized the first solo exhibition - painting of our prominent talent and the winner of the Grand Prize of the Foundation and winner of numerous awards by Danny Karaivanova.
Ms. Koleva has expressed her desire to work with talented children in an art project in Applied Arts "Aesthetics for Children, Decorations and Design". The program includes presentation of various applied and fine arts, animation, design, floristics, assemblage and collage, mosaics, painted silk, stained glass, soft sculpture, installations from recycled materials, preparation and participation in competitions, preparation for application in artistic schools, event decorations, bazaars and creative workshops, and many others.
Galya Milcheva
Galya Milcheva
Galya Milcheva holds a Master's degree with 28 years of pedagogical experience. Excellent professional in primary school pedagogy. Chief Teacher from 2009 to 2014, Senior Teacher from 2014 until now.
A teacher who loves and knows how to work with children and earns them for causes. She applies modern methods and means and achieves high results in the variety of activities related to the curriculum content in the initial course. An ethical, responsible, ambitious and creative colleague she is able to work in a team for the renewal and enrichment of the educational process. She has repeatedly participated in the development of curricula and programs. She participates most actively in activities related to the organization and preparation of exams for assessing the entry and exit levels of knowledge and skills, preparing competitions, contests, entrance examinations, test development, tasks, criteria for assessing knowledge and skills. Since 2010, she has participated in a series of qualification and applied science forums and conferences such as: Scientific Practical Forum on Innovation in Learning and Cognitive Development, Second National Forum "Teachers in Action", Contemporary Methods and Effective Teaching, Scientific Practical Forum on Innovative Integration Solutions of IT in Education and many others. She has regular publications in pedagogical collections.
It all stands out for her as a leading teacher. She pays special attention to stimulating the development of logical thinking and the emotional competence of adolescents. The successes she has achieved with her students are numerous. Multiple times first places in individual and collective competitions and contests over the last 20 years. Her students, willingly, and confidently, compete in competitions and win easily with prizes, only for the academic year 2016/2017, the students have received more than 100 awards, having 56 first places in "I Know and I Can", "Pythagoras", "IT know it all", "Sofia Mathematical Tournament Ivan Salabashev", "St. Nicholas the Wonderworker", "Chernorizets Hrabar", "I and the Nature", "I and the Numbers", "I Communicate with Europe", "Mathematics without Borders" - final competition - first place individually and third place - team.
These are evidence of purposeful and serious work and ambition to succeed. At our invitation Mrs. Milcheva started work on the project of the Center for Young Talents "Different Mathematics" with children from 3rd and 4th grade. The module project is a second part of the Center's "I know it all" Club program designed to prepare young mathematicians and to reveal the mystery of mathematics.
Rositsa Dimova
Rositsa Dimova
She lives and works in Burgas. Master of English language and Literature. Graduate of the English Language School, Bourgas and Sofia University "Kliment Ohridski". With many years of experience in English language education and excellence with pupils and students. She was consecutively a teacher at Geo Milev English Language School, English Language Teacher at the Center for Culture and Education, Burgas, at Aleko Konstantinov, Assistant Professor at the College of Tourism, Chief assistant professor at Asen Zlatarov University and head of the English and French section of the Department of Foreign Language Education at the same university.
Her publications are: English language tests 1995 and 1999, Destination Bulgaria 2003 and Destination Bulgaria 2007 - guidebooks as well as Bulgaria - knowledge hunt 2013. Participated in the elaboration of English language examinations and in teams for preparation of programs for different types of language courses.
An excellent professional who systematically enhances her qualifications and achieves top performance in her work. Intelligent, ethical, erudite and responsible specialist, she can work in a team that is respected and loved by pupils, students and colleagues. Mrs. Dimova has been willing to work with talented children from CYT Burgas over the Challenges 1 project under the Cambridge Flyers program.
Petya Bahchevanova
Petya Bahchevanova
She lives and works in Burgas. Master - Germanist. Graduate of Goethe High School, Burgas, with 25 years of work experience. Excellent professional. She has worked as a German lecturer at Aleko Konstantinov institute, in the Euroqualification Center, in private language centers - Via Germanika and Bravo and currently in German Language School "Goethe". She worked in a private German company as a guide and translator. She was a senior expert - International Cooperation at the Municipality of Bourgas. She has a literary professional qualification. She has completed psychotherapy training at the Westdeutche Akademie in Lugano, Switzerland. She works systematically on raising her professional qualification - completed German specializations in Leipzig, Berlin, Rostock and Sofia. Erudite, intelligent, responsible and ethical colleague who speaks German, English and Russian and has diverse interests. Loved and respected by her students, she can win them for causes. She has very good teamwork skills and managerial skills, as well as an analytical approach to problem solving and decision making. She has a definite desire to improve the work with smart, ambitious and talented young people by working on a project to specialize in German language by training according to European requirements till 2020 in the Center for Young Talents.